Chin Filler | Injectable Treatments
Chin fillers, like other injectable treatments, are dermal fillers that are used to add definition and shape to the chin and jawline. A non-surgical approach, chin augmentation through the use of fillers are designed to enhance your chin by adding volume to recessed chins, length (in order to look more elegant), or to shape a more angular chin which often portrays strength and fertility. The process involves injecting synthetic fillers into the soft tissue near your chin with results typically lasting up to 12 months. Cosmetic injectables are a great way to keep your face looking fresh, young, contoured and wrinkle-free! As we age, we lose our ability to produce elastin and collagen which give skin both its softness and its elasticity, making us look more tired. As progresses over time, we produce more and more wrinkles.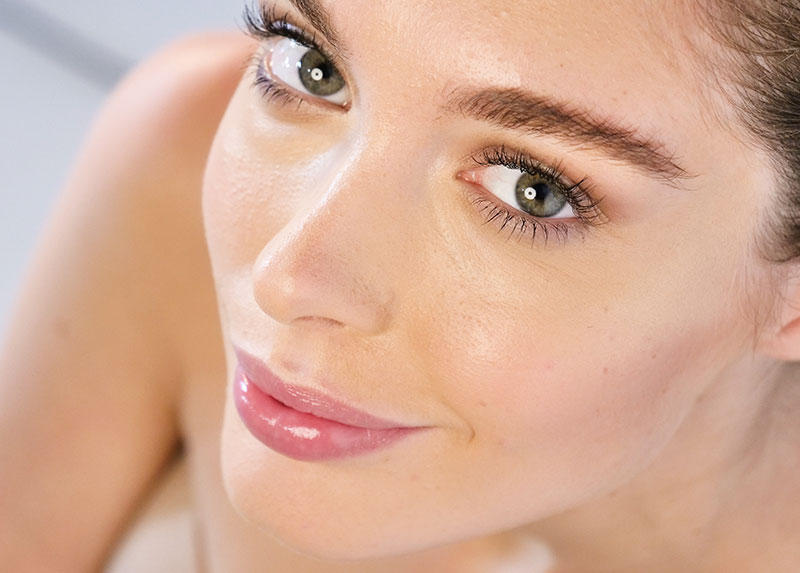 WHY GET CHIN FILLERS?
Chin fillers are a very popular treatment in our Sydney cosmetic injectable clinic, particularly among women, though many men also seek treatment. In most cases, chin fillers are used because the client is displeased with the disharmony of their facial features often due to a recessed or weak chin and jawline.
There is several reasons why patients seek chin fillers at The Face Jab including:
Wanting to look younger or more elegant

Displeased with their front or side profile

Societal standards indicate a strong chin is a desirable trait in men

Desire to portray strength

To balance their facial features
With these reasons in mind, the question remains as to why chin filler is the option these patients select. At The Face Jab, many patients are pleased to learn that an injectable treatment for the chin is an outpatient procedure that requires no surgery to enhance their facial features. Additionally, there is no down-time and results are immediate. It is also a cheaper alternative to chin implants but may also give a great indication of what that might look like if the patient opts for that procedure in the future. Only a topical anaesthetic is applied and you can receive touch-up treatments to maintain your look
WHAT TO EXPECT & RECOVERY TIPS
Before treatment, it's important not to consume alcohol for at least 24 hours, do not take any blood thinning medication and please reschedule if a rash or blemish appears in the injectable area. During the treatment, you will be numbed up with a cream or local anaesthetic. Injection locations will differ for each individual, varying depending on your facial shape and the look you are aiming to achieve. The pain or discomfort you feel will be based on your pain threshold and how deep the filler is being injected.
Your results will be immediate; however, you will also likely experience redness, swelling and potentially some bruising for the first week following treatment. It is recommended that you do not apply make up for the first few hours following treatment, nor should you participate in heavy exercise that day. Until the swelling and redness has subsided, you should also avoid intense heat such as sunbathing or tanning beds. Be sure to apply an ice pack intermittently and drink plenty of water. If you are using aspirin or similar medication, be advised that this can increase bruising and bleeding at the injection site.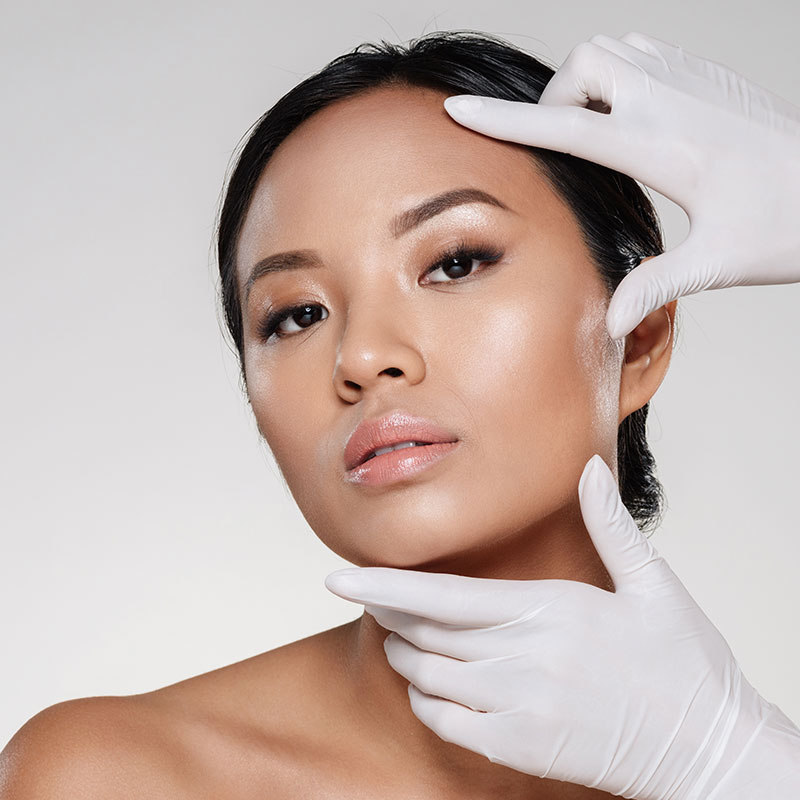 BOOK CHIN FILLERS TODAY
At The Face Jab, we offer several dermal filler services to help you reach your aesthetic goal. With Dr Bao, you'll receive the most suitable filler type based on your medical history and your desired outcome from treatment. Whether you want to look more powerful with a sharper jaw or you're simply displeased with your front or side profile, we will tailor a chin filler treatment that will enhance your natural features while balancing your new chin aesthetic. For more information about chin fillers or any other cosmetic injectable services, call Dr Bao at The Face Jab today on 0450 869 613